Kiwi export from Iran is one of the economic trades that has a considerable return on investment. Annually, about 30% of all kiwifruit products in Iran are exported to other countries and Iranian fresh kiwi exports amounted to 104 thousand tons worth $ 47 million in 2020. This fruit has a distinguished natural taste in Iran compared to other countries, which is prominent due to the low use of chemical pesticides and herbicides.
Also regarding the harvest period of time, if the packaging standards are suitable, our country is capable of taking over a much larger market compared to the current share.
About 50 percent of the country's kiwi are exported from north of Iran, and the average purchase price for these products are just below 1 $. In previous years, more than 100,000 tons of kiwi was exported and valued at about $ 82 million.
Kiwi Export different Methods
In Sepcotrading Trading Company, kiwi is carefully sorted after being harvested from the garden so that they are ready to be packed in cartons or boxes.
The packaging policy is according to the needs of fruits and vegetables producers for export and along with this brand's customers desired packing quality. The packaging made by Fara Tose-e Jam in 3-layer and 5-layer cartons stacked on top of each other inside the container during transport takes full care of the product and prevents it from being crushed and damaged.
Kiwi export laws to neighboring countries in 1400 are in accordance with the latest customs laws.
The Iranian government has always tried to facilitate the export process, and neighboring countries are not so strict in importing fruits and vegetables Because the trade balance of countries such as Russia, Turkey, Iraq, Emirate and Oman in the field of fruits and vegetables is always negative and their consumption is more than they need.
At the same time, export is generally not a simple process, and the final purchase price is higher in some markets. For this reason, it is recommended to export kiwi to neighboring countries through companies such as Sepcotrading.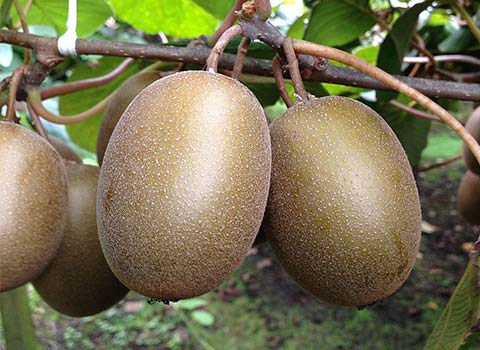 Kiwifruit Export to countries
Turkey is one of the most important exporters of fruits to neighboring countries, but this has not stopped the export of Iranian fruits such as kiwi to this country.
Some parts of the exported kiwi to Turkey may finally find another destination. Turkish people have brilliant opportunities in the field of re-exporting to other countries and this has made them more interested in importing Iranian kiwi.
Kiwi exports from Iran to some neighboring Arab countries are so popular. Kiwi exports to Iraq by land have flourished in recent years. One of the advantages of the Iraqi market is its being easy for exporting from the land borders and also then selling in the destination territory. Kiwi is generally exported from the border of Kurdistan. Iraqi Kurdistan has traditionally been a negotiating point for Iranian exporters and Iraqi businessmen.
Russia is one of the main destinations for kiwifruit exports. Russia's cold climate does not meet the needs of the country's population of 200 million. Turkey is one of the main exporters of fruit to Russia, but Iran has the upper hand in the kiwi field.
Shipping via the Caspian Sea is easy, but it should be noted that working with Russian businessmen is not that easy, and in recent years banking problems have made this type of trade more difficult. Therefore, in the following, we will introduce the safest way to export kiwi to other countries.
Let's know more about kiwi
Kiwi is a Chinese fruit that was cultivated in New Zealand in the early 20th century and it's named after a bird in New Zealand. This Chinese shrub dates back to the 12th century AD.
This plant is originally a native fruit of southern China and its main distribution is in this country. In the twentieth century, with the development of kiwifruit cultivation from China to New Zealand, its horticulture was commercialized for the first time. During World War II, this fruit grew in popularity in New Zealand, and over time, its exports developed from New Zealand to Britain and then to California during the 1960s.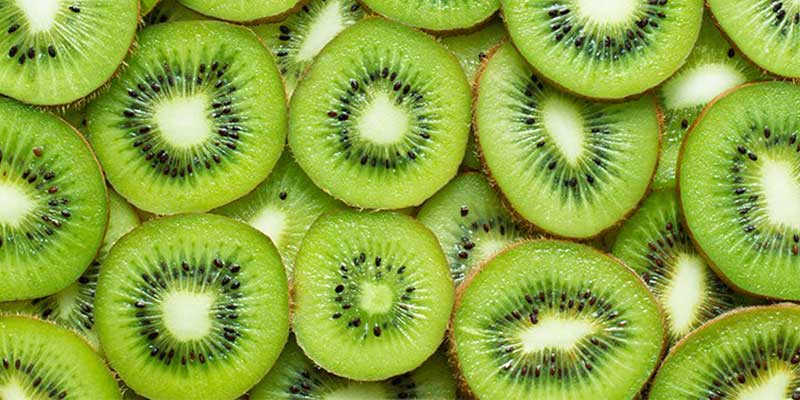 Who are the main producers of kiwi?
At present, China, New Zealand, Italy and Iran are the main commercial producers of kiwi in the world. In Iran the provinces of Gilan and Mazandaran are the main places for its cultivation. Many products can be produced from this lovely fruit and it is interesting to know that kiwi fruit has many benefits, both fresh and even dried. Our country, Iran, due to its four seasons climate, is one of the largest exporters of fruits and vegetables. Annually, more than several hundred thousand tons of kiwifruit are produced in Iran, half of which is exported to countries such as Qatar, Oman, Iraq, Russia and other countries.
More than four million tons of kiwifruit are produced annually in the world. China is the largest producer of this product with an annual production of 2.39 million tons. Italy with 523 thousand tons and New Zealand with 434 thousand tons are the second and third largest producers of kiwi, respectively. Iran is the fourth largest kiwi producer in the world with an annual production of 294,000 tons.
The most important benefits of kiwi
For understanding the position of kiwi fruit, it is firstly better to know the nutritional value of it.
"This fruit reduces blood concentration due to its reducing properties on triglyceride levels and prevents narrowing of arteries and the occurrence of various types of strokes", an expert of Ministry of Agriculture explained.
Kiwi is also a rich source of vitamin C, potassium, vitamin E, folic acid, fiber and zinc.
This fruit contains a lot of vitamin C (even more than oranges) and has the same amount of potassium as bananas, and on the other hand, it is also a rich source of beta-carotene. Researches been conducted on children abroad our country has even proven much greater benefits of kiwi on the respiratory system.