There are a lot of species of roses available in different sizes, models, and colors. You can eat different parts of it however some parts of them are not eatable.
Roses contain an aromatic, floral, and slightly sweet flavor which is made so fabulous. All varieties of roses are edible, Rose petals can be used to infuse liquids with flavor or added to sugar or butter to boost your favorite recipes.
We can have various types of it for adding to your diet so it can eat raw, mixed into different fruit or green salads, or dried and added to granola or mixed herbs. Fresh rose petals can be used or also added to the liquid to make rose-infused drinks, jellies, and jams.
Rosewater is essential water that comes from a rose plant and concludes many vital vitamins and minerals that are perfect for the body and skin. These antiseptic and anti-inflammatory properties can support have a healthy lifestyle.
8 health benefits of using Rosewater
1. It can help to moisturize hair or skin
It helps to moisturize the skin from the inside, making the appearance of your body better especially your skin, nails, and hair. vitamins that the skin needs, but often lack. Rose skin benefits contain Vitamin A, which is found in high concentrations of rose oil, which helps to increase cell turnover rates. This can, in turn, help to fight the development of wrinkles.
2. Rose water is rich in antioxidants
This is rich in antioxidant properties, it can handle the effects of aging, such as dark spots and open pores. On the other hand, it can help clear up acne so the anti-inflammatory properties can also help to calm down redness that sometimes coincides with acne.
3. It helps to relieve symptoms of stress and anxiety
By drinking rose water, you can also have a good mood, reduce the symptoms of depression, stress, and discouragement.
If you want to forget your daily pressure, you can add rose water to your daily diet to reduce your symptoms of stress life.
4. It is a laxative
If you want to have a good digestive system, this flower water can improve your functioning and also reduce inflammation and constipation. On the other hand, it would be important to know that use it in a normal way not to make you any side effects.
5. Rosewater contains anti-viral properties
This is a natural treatment for flu, colds, and coughs so it can help you to breathe more easily in this situation. If you drink or add in your daily beverage you can protect your body very well.
6. It can help reduce symptoms of menopause
some researchers have believed that this may help to balance hormones in women that are experiencing menopause. This could include helping to alleviate mood swings, hot flashes, and pain associated with menopause.
7. It has anti-inflammatory properties
Rosewater has antiseptic and antibacterial properties that can help wounds heal faster. They can also heal cuts, burns, and even scars heal faster.
8. Rosewater is a good remedy for aches.
Rosewater and rose essential oil are commonly used in aromatherapy to help relieve headaches so it is a perfect idea to control aches.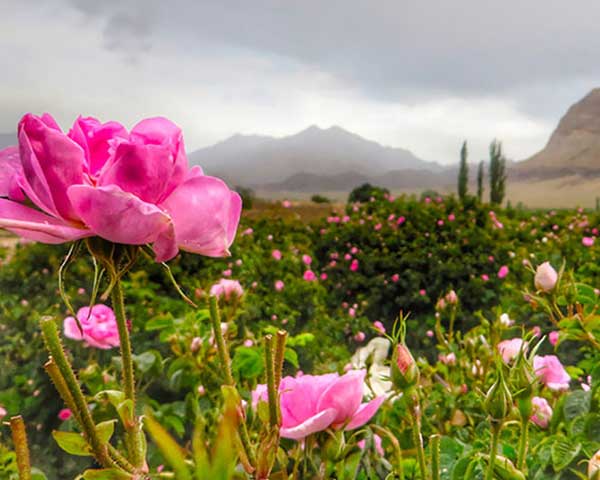 Rosewater is very popular in different cultures of our planet, It is good to know that they are naturally caffeine-free and also a good source of hydration, rich in antioxidants, rose water has been used for aiding digestion, protecting the heart, fighting inflammation, and relieving different types of pain.
Rosewater is a kind of new and delicious beverage that will not leave you indifferent. Even if some people are not sure of its benefits and are asking if it's okay to drink rose water, let us assure you that it has medical uses. In any case, it's a delicious, light, and refreshing drink that can be enjoyed as part of a healthy diet so it would be good to add to your daily diet.